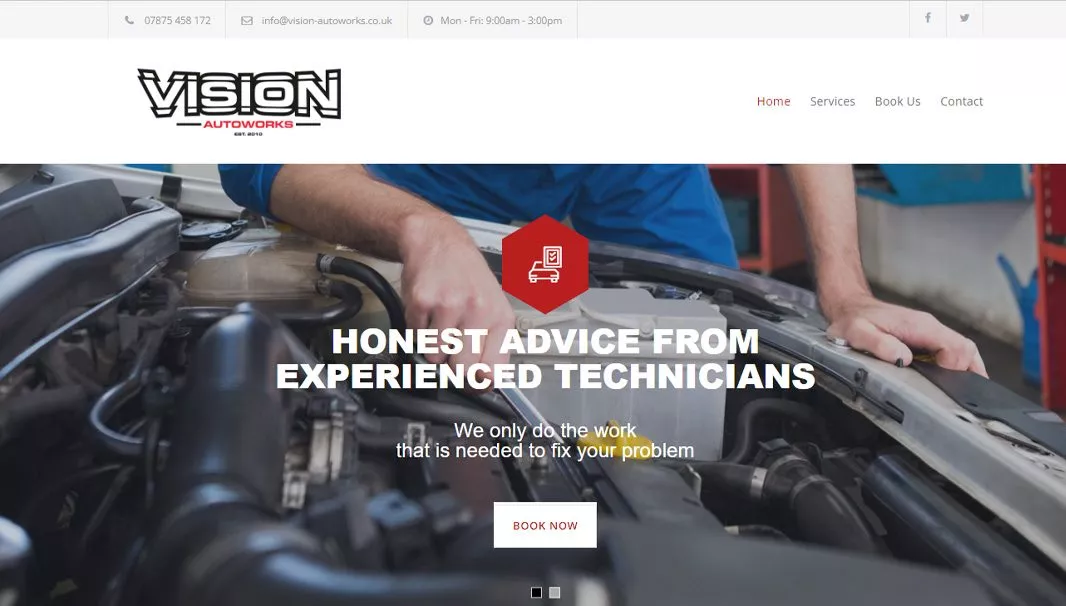 We designed a website and logo for Vision Autoworks. This was an amazing experience that enabled us to showcase our design capabilities. Our primary goal was to create something that would work aesthetically while also being easy to use and navigate. We carefully chose colors and fonts that blended together nicely, allowing the elements of the website design to come together cohesively. Additionally, we added some subtle animations which gave it a modern feel without taking away from the core purpose of the website: providing users with useful information and services related to auto-works
For the logo, we wanted something clean yet eye-catching. We achieved it by using simple shapes and lines in combination with a vibrant color scheme. The result was an iconic logo that could easily be recognized as belonging to Vision Autoworks; conveying professionalism, trustworthiness and quality service at a glance.
No obligation. We will call you straight back to discuss your project.