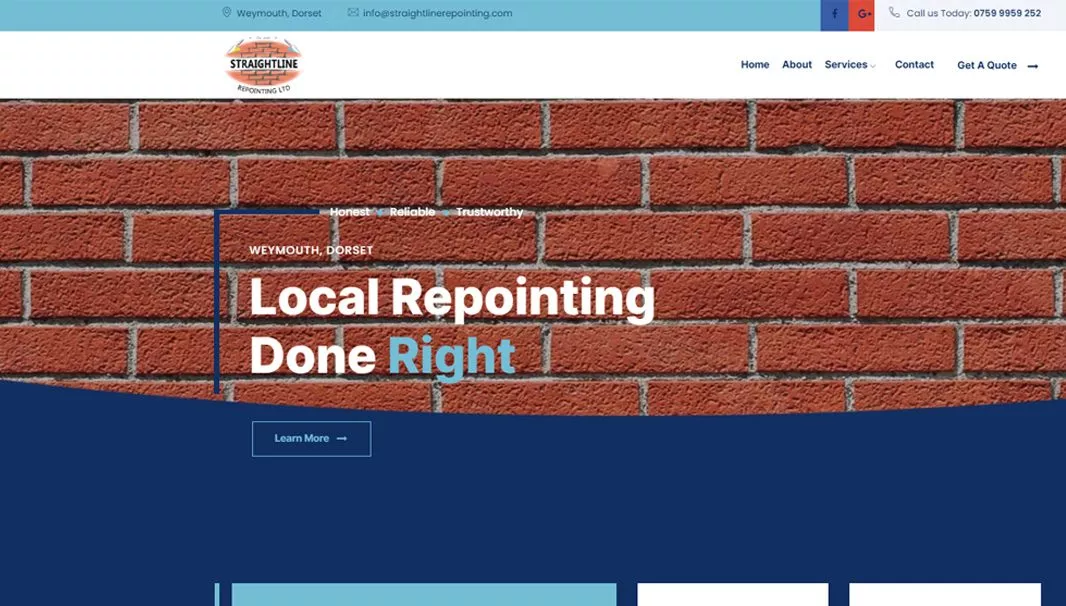 Straightline Repointing is a business that specializes in restoring and repairing brickwork. We designed their website, ensuring it was easy to navigate, attractive and search engine optimized. Working with the client, we chose a modern design with intuitive menus and featured content. Our goal was to ensure customers could easily find the information they needed about Straightline Repointing's services from any page on the website.
We also took care of all aspects of SEO for Straightline Repointing's website. From keyword research to meta tags to backlinks, our team worked hard to make sure potential customers could find them through organic searches on popular search engines like Google or Bing.
No obligation. We will call you straight back to discuss your project.