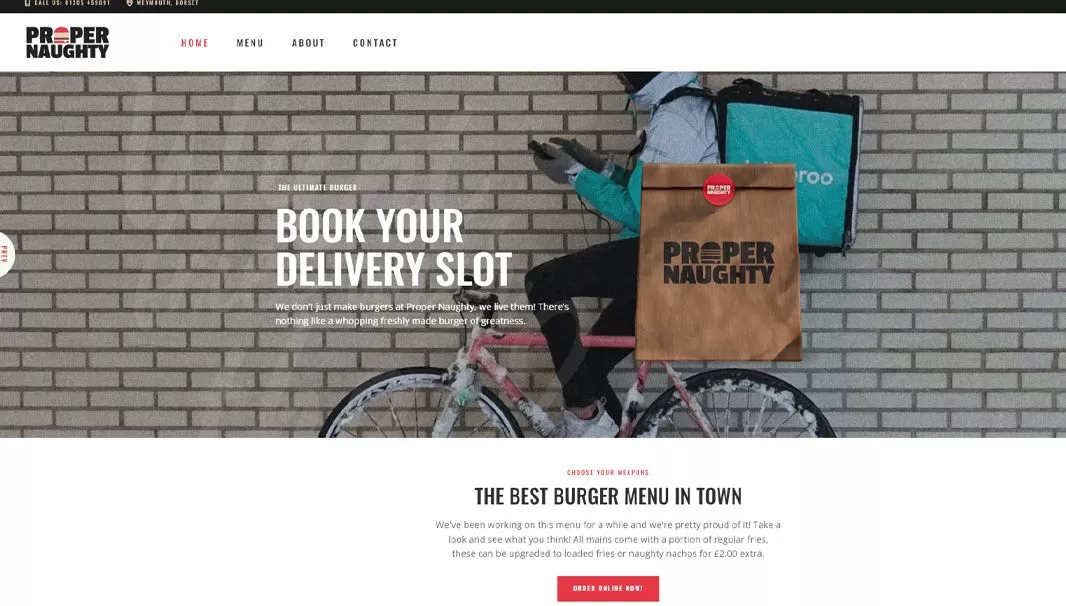 Recently, my team and I had the pleasure of designing a website, logo, menu, and flyers for Proper Naughty. We began with the website design. It was important to create something that accurately reflected their food business while being modern and user-friendly. We designed a sleek layout featuring bright colors and responsive navigation that ensured an optimal experience on any device. The logo was also crucial to create a strong visual identity for Proper Naughty. After careful consideration, we came up with a simple but eye-catching design in vibrant colors—the perfect representation of their brand story.
Additionally, the menu allowed us to highlight each dish in great detail so customers could get a better understanding of what they would be ordering from Proper Naughty.
No obligation. We will call you straight back to discuss your project.