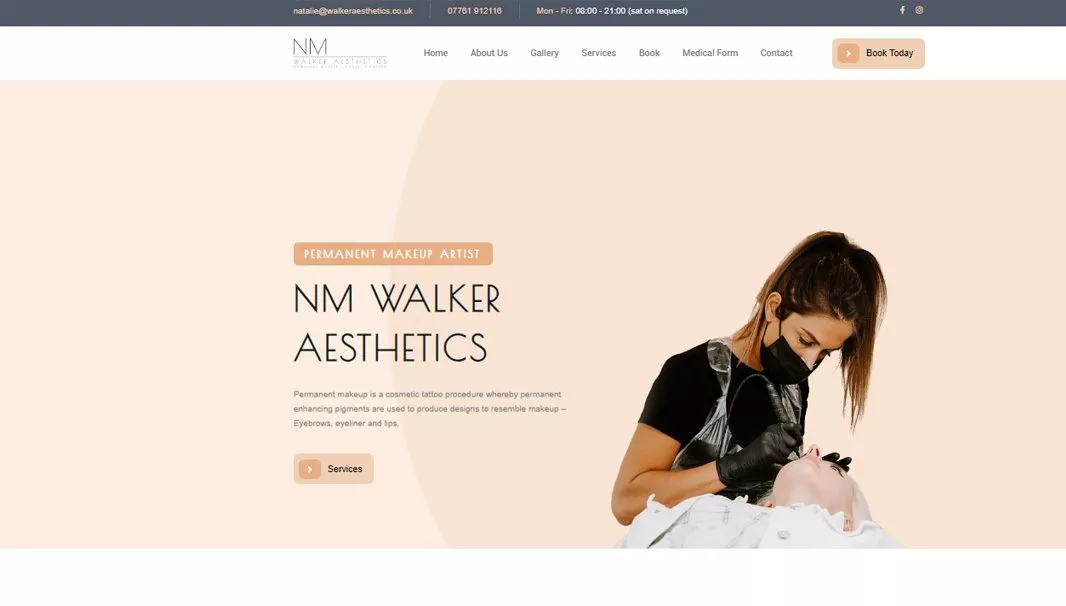 We recently designed a website for NM Walker Aesthetics, and it was a great experience. We worked with the company from start to finish, helping them create the perfect user experience for their visitors. From determining which features were most important to customizing the look and feel of the website, we made sure that NM Walker Aesthetics had a site that truly represented their brand and services.
At first, our team brainstormed what type of design would be best suited to NM Walker Aesthetics' branding goals. We discussed color palettes, typography choices, layout options—all with an eye on creating a seamless user journey through their website.
No obligation. We will call you straight back to discuss your project.