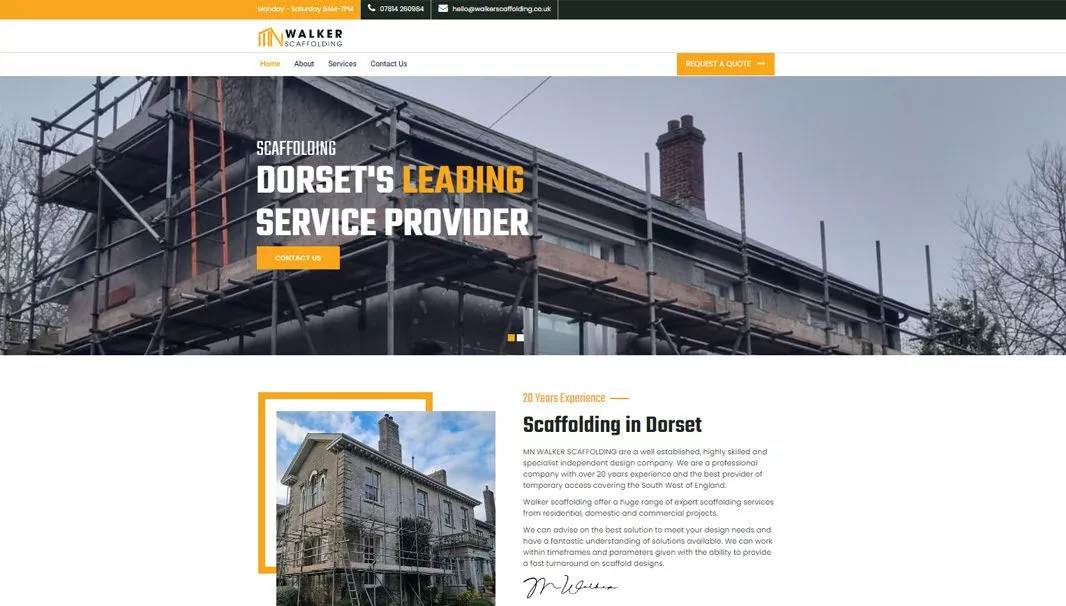 We recently designed a website, logo, and SEO for MN Walker Scaffolding. Our team was enthusiastic to take on this project due to the company's reputation in the scaffolding industry. We worked together to ensure that every detail of their online presence represented them accurately.
Our website design process involved creating a modern layout with clear navigation and intuitive design elements that followed the branding guidelines set by our client. We used color theory, typography, and visuals to match the branding strategy put forth by the company. Additionally, we incorporated specific search engine optimizations (SEO) techniques into our development process. This included keyword research, content optimization, page optimization, as well as other strategies that helped improve their visibility within search engine rankings organically.
Finally, we created a logo for MN Walker Scaffolding based on their brand identity guidelines and corporate values.
No obligation. We will call you straight back to discuss your project.