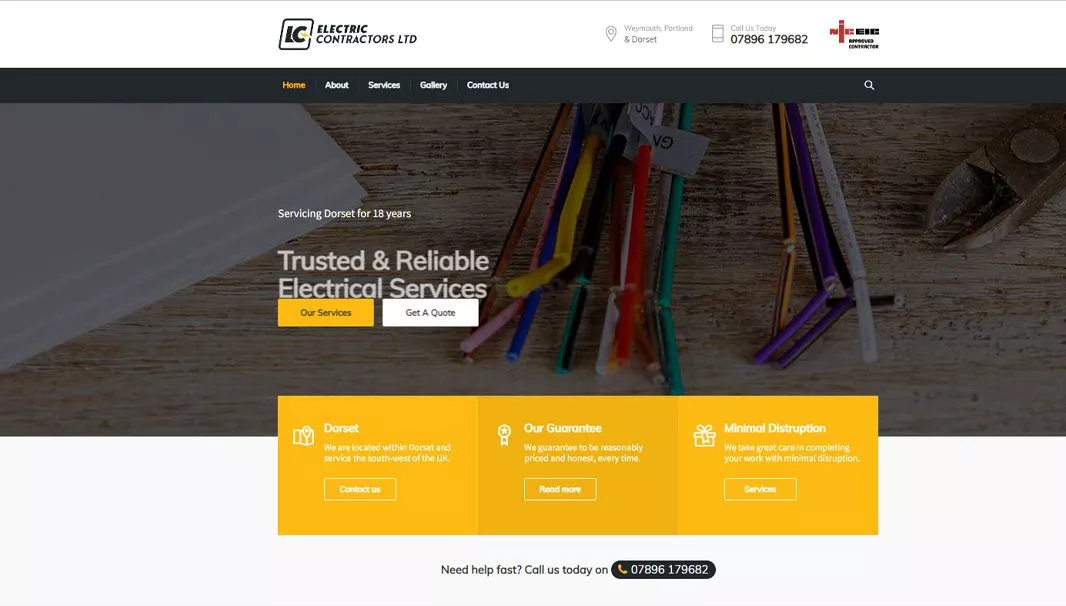 Working with LC Electric Contractors was an incredible journey for us. We designed a website and logo for them that perfectly encapsulated their brand identity. Our creative process began by collaborating with the client to gain insight into what they wished to communicate through their website design and logo. After this, we crafted a concept plan complete with proposed graphics, colours, images, fonts and other visual elements that suited the company's vision. 
We successfully created a professional logo that marked the company as reliable and credible while also providing an aesthetically pleasing appearance. The website was specifically tailored around the company's mission statement and showcased meaningful content in an easy-to-navigate manner. Through our commitment to detail, we provided LC Electric Contractors with an online presence that accurately represented who they were and made it easier for potential customers to connect with them.
No obligation. We will call you straight back to discuss your project.