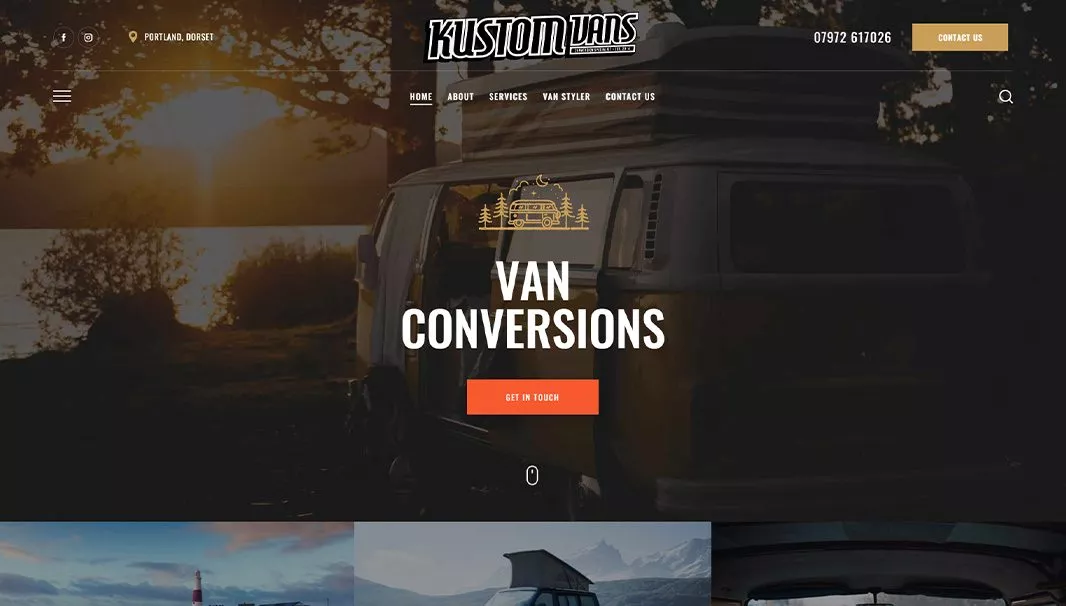 KustomVans was a project we were really proud to work on. We wanted to create something special, and ended up designing a complete website from the ground up.
It was an exciting process to be able to take their brand and bring it into the digital world with a modern, user-friendly website design that allowed customers to easily find all of their products and services online.
KustomVans is a campervan conversion specialist in Dorset. We implemented a new website and logo design.
KustomVans Design Work
We also designed custom T-shirts for them as well as new business cards so they could distribute information about their company in style. It was great being able to use our creativity and knowledge in graphic design to put together something so unique for our client.
Project Feedback
The feedback we received from KustomVans was amazing – they said they couldn't believe how much of an impact having a well-designed website, t-shirts, and business cards had on their sales!
The website also performs well in Google search results which is an effort made by us to ensure the website ranks highly.
No obligation. We will call you straight back to discuss your project.