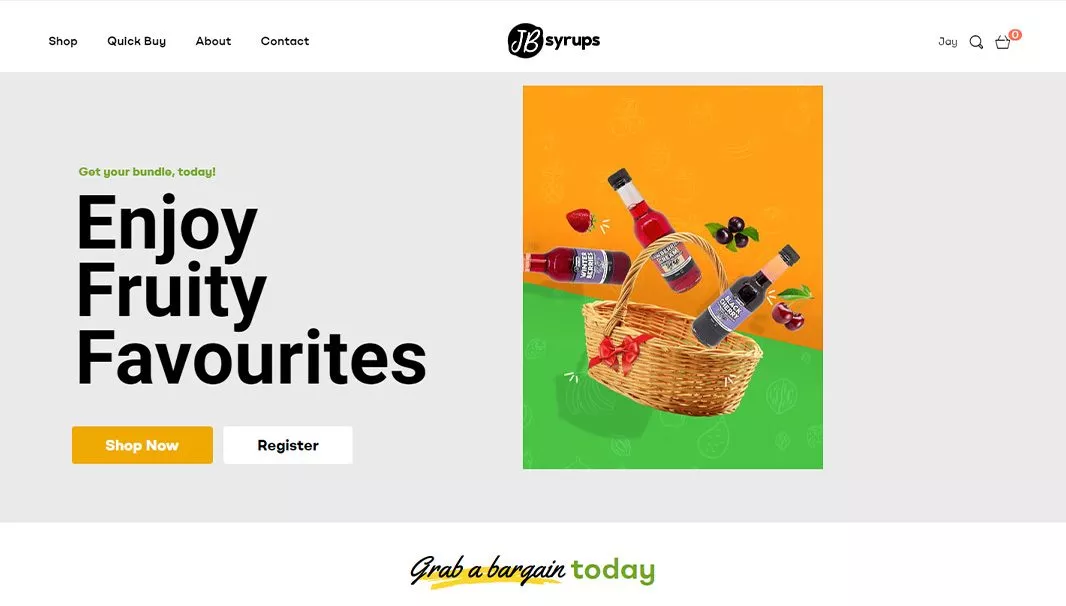 Creating a complete new ecommerce website for JB Syrups was a great challenge. Despite the complexity of the project, I had a feeling that we could accomplish something amazing. After starting the project, I quickly learned that there was much more to it than just designing a logo and building an online store – it involved understanding our client's goals and objectives in order to create an effective web presence.
JB Syrups Brand Development
We worked together with our client to design a visually appealing logo while also making sure it was unique enough to represent their brand identity. As for the website itself, we kept things simple and intuitive so users would be able to navigate through the site easily. We also included dynamic features such as being able to filter products by price or category as well as having customer reviews on each product page.
Social Media Image Design
We are always grateful when we receive positive feedback from our clients. It's a great motivator to keep doing good work. We are happy to know that the work we do is making a difference and helping businesses succeed. If you're ever in need of digital services, don't hesitate to contact us.
No obligation. We will call you straight back to discuss your project.