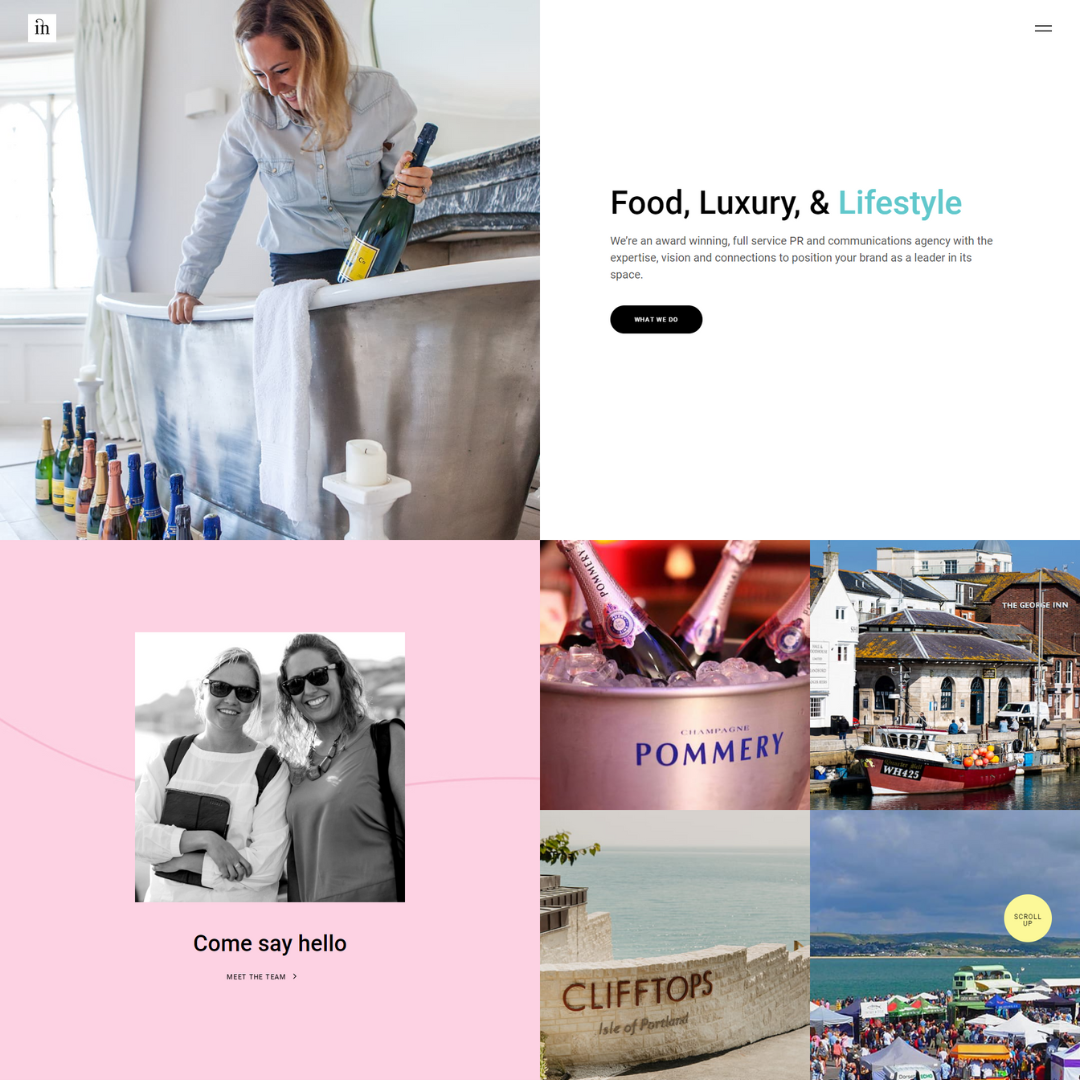 At Designstack, we take pride in our commitment to creating engaging and impactful websites for our clients. One of our recent projects, which we are excited to showcase in our portfolio, is the web design work we completed for "In the Bag PR" – a renowned, award-winning full-service PR and communications agency that excels in delivering impactful campaigns and igniting meaningful conversations.
For this project, we chose WordPress as the platform and Elementor as the website builder. This strategic choice allowed us to combine the robustness of WordPress with the user-friendly design capabilities of Elementor, providing our client with a website that is not only visually appealing but also easy to manage and update.
1. Service Page Transformation
Our primary goal was to create an engaging and informative Service page for "In the Bag PR." We broke down their work methods and the strategies they employ to ensure the success of their campaigns. Importantly, we kept their specialization in the Food, Lifestyle, and Luxury industries in mind while designing the content and visuals for this page. The challenge here was to simplify complex PR processes and present them in a way that was easy for their audience to understand. Through intuitive design, clear content, and impactful visuals, we successfully transformed their Service page into a valuable resource for visitors, enabling them to gain insight into the agency's working methods.
2. Portfolio Page Innovation
The Portfolio section was a key focus in this project. We understood the importance of showcasing In the Bag PR's successful campaigns in the Food, Lifestyle, and Luxury industries. To achieve this, we designed the portfolio page to present case studies and highlights in a visually appealing manner, with a particular emphasis on the unique aspects of each industry. Users can now easily explore the strategies employed for various brands and understand how those strategies positively impacted each brand. This not only showcases their expertise but also builds trust with potential clients.
3. Blog Section Enhancement
The Blog section is often where businesses can connect with their audience, and it was crucial to make this section user-friendly and informative. We organized the blog posts into categories, making it easy for users to find relevant content, ensuring that it resonates with the interests of their target audiences in the Food, Lifestyle, and Luxury sectors. The clean and intuitive design ensures that visitors can read the content easily, encouraging them to engage with the agency's thoughts and insights.
Your turn to transform your digital presence
We are proud to have played a part in the growth and success of In the Bag PR through our web design services. This project exemplifies our commitment to creating user-friendly, visually appealing, and impactful websites for our clients.
To explore more of our projects or discuss how Designstack can help enhance your online presence, please feel free to contact us. We look forward to bringing your vision to life on the web.
No obligation. We will call you straight back to discuss your project.