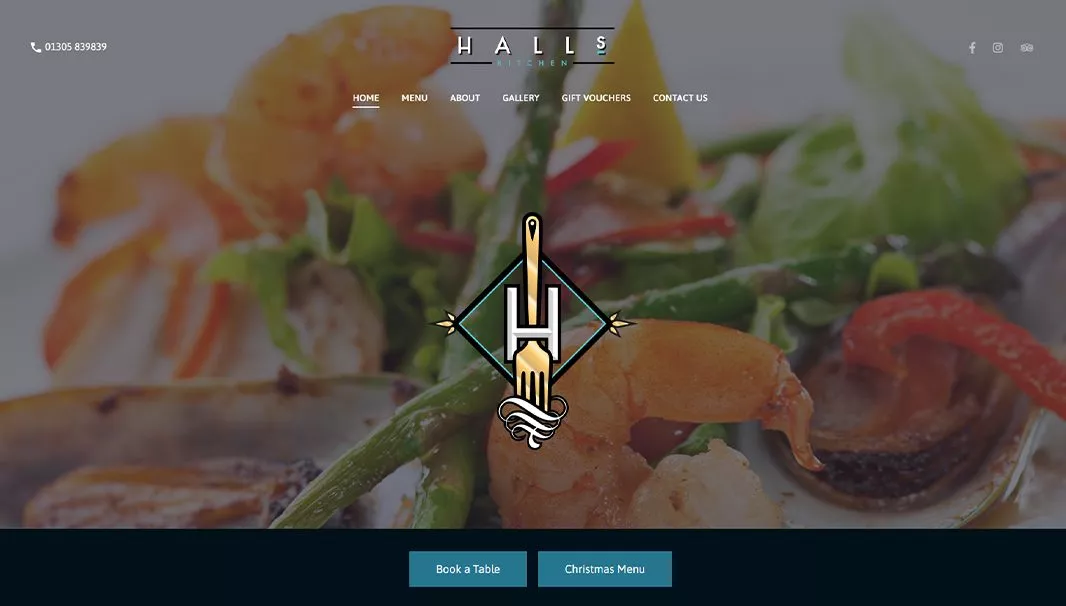 Halls Kitchen are a local restaurant in Weymouth that needed a new website. We worked with the team locally to produce a responsive, stylish website which they all love! We even took some additional photos of the external building for social media.
Hall's Kitchen Web Design
The restaurant has seen many benefits from introducing our digital table booking system. They have increased table turnover and customer satisfaction. Why not get in touch and see how we can help your business?
No obligation. We will call you straight back to discuss your project.