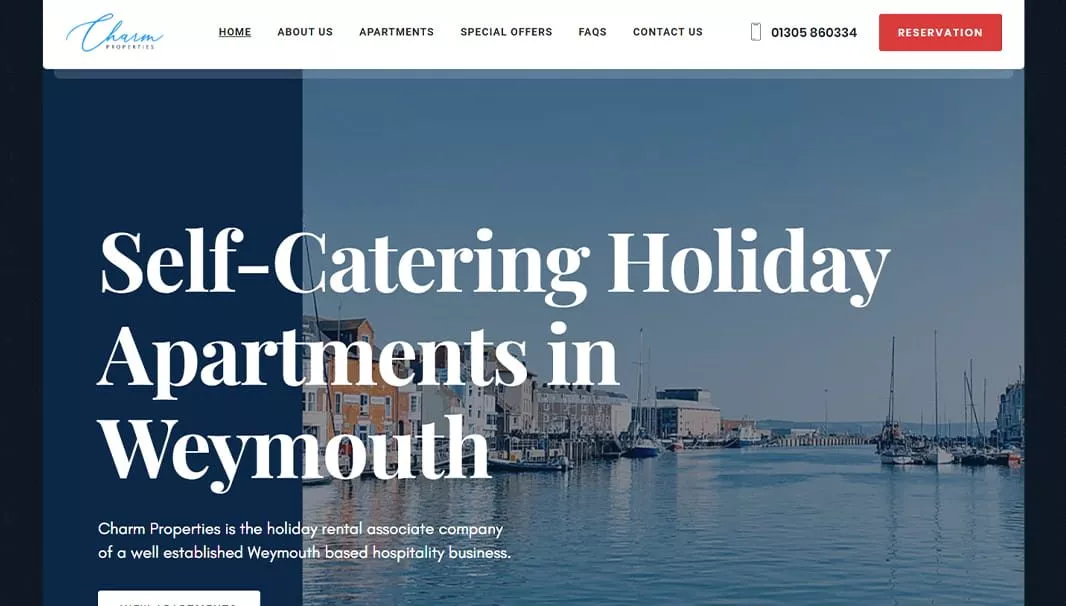 Charm Properties Website
Charm Properties is a family-run holiday home company in Weymouth. DesignStack was tasked with updating their website and bringing two of their old websites (Charm and Whitesands) together. We also integrated a new booking system.
Booking System Integration for Charm Properties
The launch of the newly designed website with the integration of the bookingmood system has been very beneficial for the business. Both customer satisfaction and sales have increased. Why not get in touch with us to discuss how we can support your company?
No obligation. We will call you straight back to discuss your project.