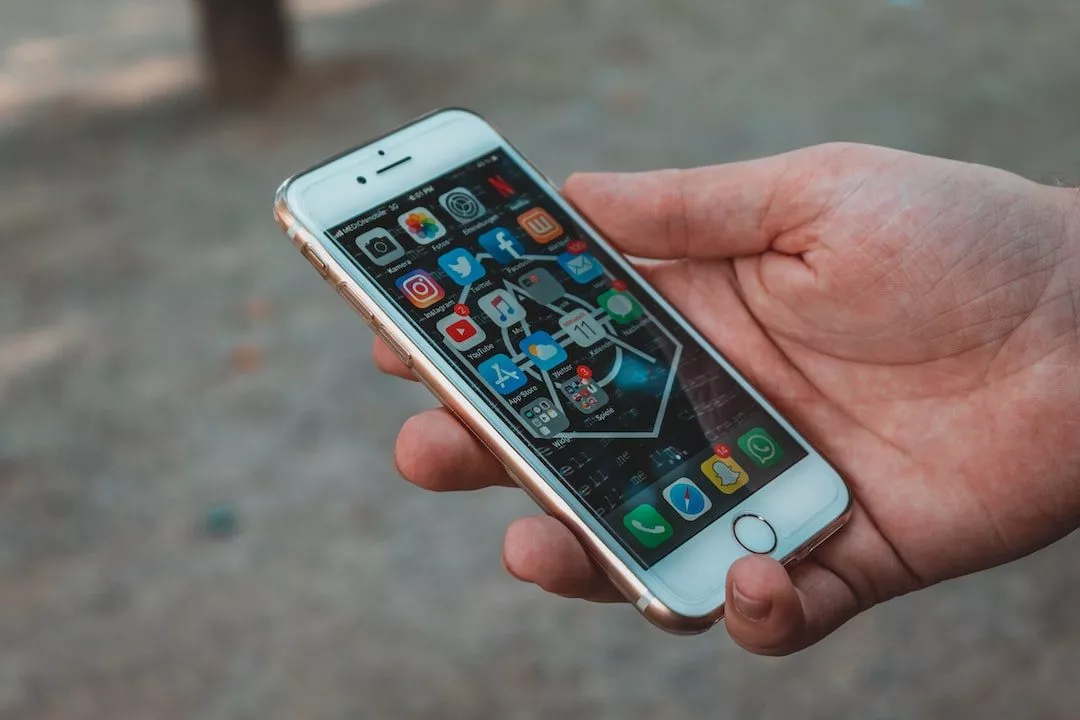 Introduction: The Power of Hashtags in the Digital Age
In today's digital age, hashtags have become an integral part of social media marketing. They are a powerful tool that allows users to categorize and discover content on various platforms. A hashtag is a word or phrase preceded by the pound sign (#), which makes it clickable and searchable. When used strategically, hashtags can significantly increase brand visibility, engagement, and reach.
The importance of hashtags in social media marketing cannot be overstated. They help businesses and individuals connect with their target audience, increase brand awareness, and drive traffic to their profiles or websites. By using relevant and popular hashtags, brands can reach a wider audience and increase their chances of being discovered by potential customers.
The history of hashtags dates back to 2007 when they were first introduced on Twitter by Chris Messina. He suggested using the pound sign to group related tweets together. Since then, hashtags have become a staple in the social media landscape, with platforms like Instagram, Facebook, LinkedIn, and TikTok adopting them as well.
The Evolution of Hashtag Usage: From Twitter to Instagram and Beyond
Hashtags initially gained popularity on Twitter, where they were used to categorize tweets and make them more discoverable. Users could click on a hashtag and see all the tweets related to that topic. This made it easier for people to find and participate in conversations around specific subjects. Twitter also introduced trending hashtags, which highlighted the most popular topics at any given time.
The rise of hashtags on Instagram took the concept to a whole new level. Instagram users started using hashtags to increase their visibility and gain more followers. By adding relevant hashtags to their posts, users could reach a wider audience beyond their followers. Instagram also introduced the explore page, which showcased posts with popular hashtags, further increasing the reach of hashtagged content.
Other social media platforms have also embraced hashtags. Facebook allows users to add hashtags to their posts, making them searchable and discoverable. LinkedIn has also integrated hashtags into its platform, allowing users to follow and engage with specific topics. TikTok, the popular short-form video app, relies heavily on hashtags to categorize and discover content.
Hashtag Trends in 2023: What to Expect
As we look to the future, there are several trends and predictions for the use of hashtags in 2023. One of the key trends is the impact of new social media platforms on hashtag usage. With the rise of platforms like Clubhouse, which is audio-based, and Byte, which is focused on short looping videos, hashtags will continue to play a crucial role in categorizing and discovering content.
Another trend to watch out for is the role of augmented reality (AR) in hashtag marketing. With the increasing popularity of AR filters and effects on platforms like Instagram and Snapchat, brands can leverage hashtags to promote their AR experiences. By creating branded AR filters and encouraging users to share their experiences with a specific hashtag, brands can generate buzz and engagement.
Predictions for the future of hashtags also include the integration of hashtags into voice-activated devices and smart speakers. As voice search becomes more prevalent, users may start using hashtags to search for specific topics or engage in conversations. This opens up new opportunities for brands to optimize their content for voice search and leverage hashtags in this context.
The Rise of Niche Hashtags: Catering to Specific Communities and Interests
Niche hashtags are hashtags that cater to specific communities or interests. They are more targeted and specific than general hashtags and can help brands reach a highly engaged and relevant audience. Niche hashtags allow brands to connect with users who are passionate about a particular topic or industry.
Examples of successful niche hashtags include #plantsofinstagram for plant enthusiasts, #bookstagram for book lovers, and #fitnessmotivation for fitness enthusiasts. By using these niche hashtags, brands can tap into existing communities and engage with users who are already interested in their products or services.
To create and use niche hashtags for your brand, it's important to research and understand your target audience. Identify the communities and interests that align with your brand and create hashtags that resonate with them. Use these hashtags in your social media posts and encourage your audience to use them as well. This will help you build a community around your brand and increase engagement.
Hashtags for Social Causes: Using Social Media for Activism and Awareness
Hashtags have become a powerful tool for raising awareness and driving social change. They allow individuals and organizations to rally around a cause and amplify their message on social media. By using a specific hashtag, users can join the conversation, share their stories, and show their support.
Examples of successful social cause hashtags include #BlackLivesMatter, #MeToo, and #ClimateAction. These hashtags have sparked global movements and brought attention to important social issues. They have also provided a platform for marginalized voices to be heard and have led to real-world change.
To use hashtags for social activism, it's important to choose a hashtag that aligns with your cause and resonates with your audience. Use the hashtag in your social media posts and encourage your followers to use it as well. Engage with users who are using the hashtag and amplify their voices. By leveraging the power of hashtags, you can make a meaningful impact and drive change.
The Influence of Influencers: Hashtags as a Tool for Brand Promotion
Influencers play a significant role in hashtag marketing. They have a large and engaged following, and their endorsement can greatly impact a brand's visibility and reach. By collaborating with influencers and using hashtags strategically, brands can increase their brand awareness and drive traffic to their profiles or websites.
When collaborating with influencers, it's important to choose influencers who align with your brand values and target audience. Work with them to create content that showcases your products or services and includes relevant hashtags. This will help you tap into their audience and increase your brand visibility.
Influencers themselves also create their own hashtags to promote their personal brand or campaigns. These influencer-generated hashtags can be a powerful tool for brand awareness. By using these hashtags in your own content, you can tap into the influencer's audience and increase your reach.
The Impact of User-Generated Content: Hashtags as a Source of Inspiration and Engagement
User-generated content (UGC) is content created by users that showcases their experiences with a brand or product. UGC is highly valuable as it provides social proof and authenticity. Hashtags play a crucial role in encouraging and organizing UGC campaigns.
Brands can create branded hashtags and encourage their audience to share their experiences using the hashtag. This not only generates engagement but also provides a source of inspiration for others. By showcasing UGC on their social media profiles or websites, brands can build trust and credibility with their audience.
Examples of successful UGC campaigns include Coca-Cola's #ShareACoke campaign, where users were encouraged to share photos of themselves with personalized Coke bottles, and Starbucks' #RedCupContest, where users were invited to share their creative photos with Starbucks' iconic red cups. These campaigns generated a massive amount of UGC and increased brand engagement.
The Role of Artificial Intelligence: Hashtag Analysis and Optimization
Artificial intelligence (AI) can play a significant role in hashtag analysis and optimization. AI-powered tools can analyze large amounts of data and provide insights on the performance of hashtags. This can help brands identify the most effective hashtags for their target audience and optimize their hashtag strategy.
AI-powered tools can also provide recommendations for relevant hashtags based on the content of a post or the target audience. This can save time and effort in researching and choosing hashtags manually. By leveraging AI, brands can stay ahead of the curve and ensure their hashtag strategy is effective.
Examples of AI-powered hashtag tools include Hashtagify, which provides insights and recommendations for hashtags, and RiteTag, which analyzes the performance of hashtags and suggests alternatives. These tools can help brands optimize their hashtag strategy and increase their reach and engagement.
The Future of Hashtag Marketing: Challenges and Opportunities
While hashtags have proven to be a powerful tool in digital marketing, there are challenges and opportunities that brands need to consider for the future. One of the challenges is the saturation of hashtags. With the increasing use of hashtags, it can be difficult for brands to stand out and reach their target audience. Brands will need to be more strategic and creative in their use of hashtags to cut through the noise.
Another challenge is the constant evolution of social media platforms. As new platforms emerge and existing platforms evolve, brands will need to adapt their hashtag strategy to stay relevant. This includes understanding the unique features and audience of each platform and tailoring their hashtags accordingly.
Despite these challenges, there are also opportunities for brands to leverage hashtags for success. With the rise of niche hashtags and the increasing popularity of social activism, brands can tap into specific communities and causes to build a loyal and engaged audience. By staying ahead of the curve and embracing new trends and technologies, brands can continue to use hashtags as a powerful tool in their digital strategy.
Conclusion: Embracing Hashtag Trends for a Successful Digital Strategy
In conclusion, hashtags have become an essential part of social media marketing in the digital age. They allow brands to increase their visibility, engagement, and reach. From their humble beginnings on Twitter to their widespread adoption on platforms like Instagram, Facebook, LinkedIn, and TikTok, hashtags have evolved and become a staple in the social media landscape.
As we look to the future, there are several trends and predictions for the use of hashtags. Niche hashtags, social cause hashtags, and influencer-generated hashtags will continue to play a significant role in brand promotion and engagement. The integration of hashtags into new social media platforms and the use of augmented reality will open up new opportunities for brands to connect with their audience.
To stay ahead of the curve, brands need to be strategic and creative in their use of hashtags. They need to understand their target audience, research and choose relevant hashtags, and analyze and optimize their hashtag strategy using AI-powered tools. By embracing hashtag trends and incorporating them into their digital strategy, brands can increase their brand awareness, engagement, and success in the digital age.
If you're interested in staying ahead of the game in the digital world, you might also want to check out this insightful article on the future of web design trends and predictions for 2023. It explores the evolving landscape of web design and offers valuable insights into what we can expect in the coming years. From innovative technologies to user experience enhancements, this article is a must-read for anyone involved in the world of online presence. Read more